Happy release day Zarelli!
"an unsettlingly candy-coated trip into electronic unreality" **** MOJO.
"Unlikely, unsettling and engaging in equal measures" – 8/10 UNCUT.
"A genuinely affecting work" – **** SHINDIG! 
Buy here: www.seriesaphonos.com   Listen to a snippet HERE!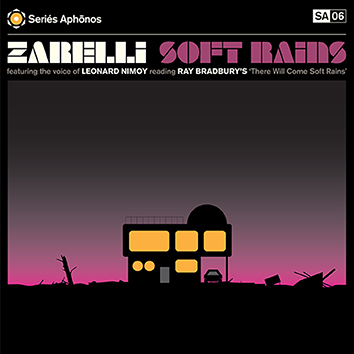 Featuring the wondrous voice of Leonard Nimoy narrating Ray Bradbury's Martian Chronicle 'There Will Come Soft Rains', this is an epic and brilliant musical interpretation by Zarelli (aka Carwyn Ellis, the man behind the score for the Edwyn Collins film 'The Possibilities Are Endless', and the main vein in Colorama). The apocalypse has never sounded so good.