BR36 : GEMMA RAY "DEATH DISC" featuring ALAN VEGA. Super-limited 7" picture disc marvel. 750 copies.
BR37: THE JON SPENCER BLUES EXPLOSION: "She's On It/Jack The Ripper". Super-limited 12" wax. 750 copies
First off: A brand new splatter platter from Gemma Ray!! The "Death Disc" features two teenage tragedies in song form. Motorbike is a hard-hitting road-killing tearjerker that rolls noisily into the night with a helping hand from………Alan Vega of Suicide ladies and gentlemen. B-Side Waving At Mirrors is a warning cry to all vanity drivers and sounds like it could've been recorded in  Nashville's Music City Mortuary. And with  picture disc art created by celebrated Aussie artist Lucy Dyson , it's too gorgeous to stash. Buy it, play it, rip it, frame it!!
News Just In: Gemma will be performing  an exclusive RSD in-store at  the insitution that is David's, Letchworth, England. 3pm, April 19th 2014.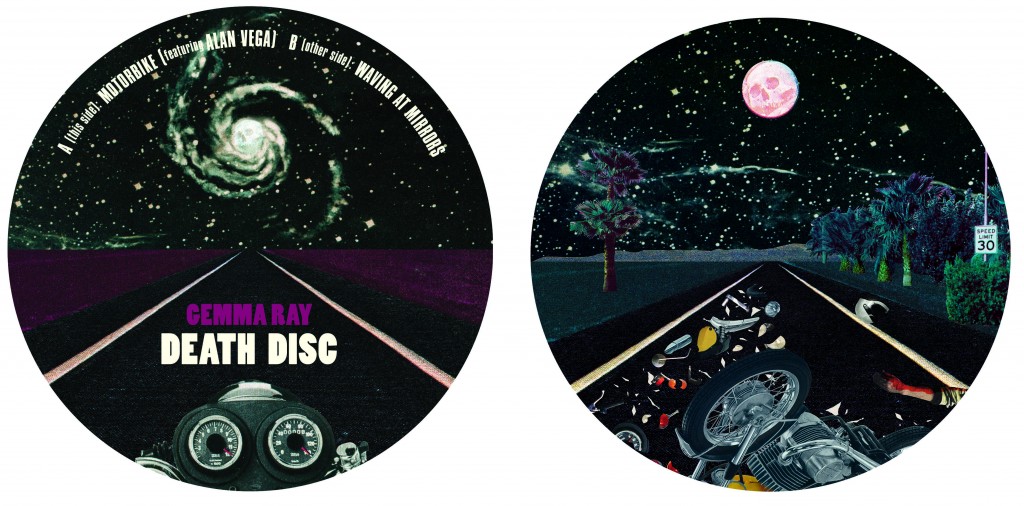 And…..are you ready? The JSBX will be dropping an old-school, bad-ass 12″ single of their Beastie Boys-Link Wray mash-up She's On It-Jack The Ripper, which has terrorized and astounded audiences LIVE the world over.  And very soon, the Blues Explosion will re-enter the recording studio to continue work on their next Long Player! News Just In: JSBX hit these shores once more in May for some shows. UK/Ireland, Benelux, Spain, and Tourettes De France, plus US tour and Coachella in April. Dates HERE.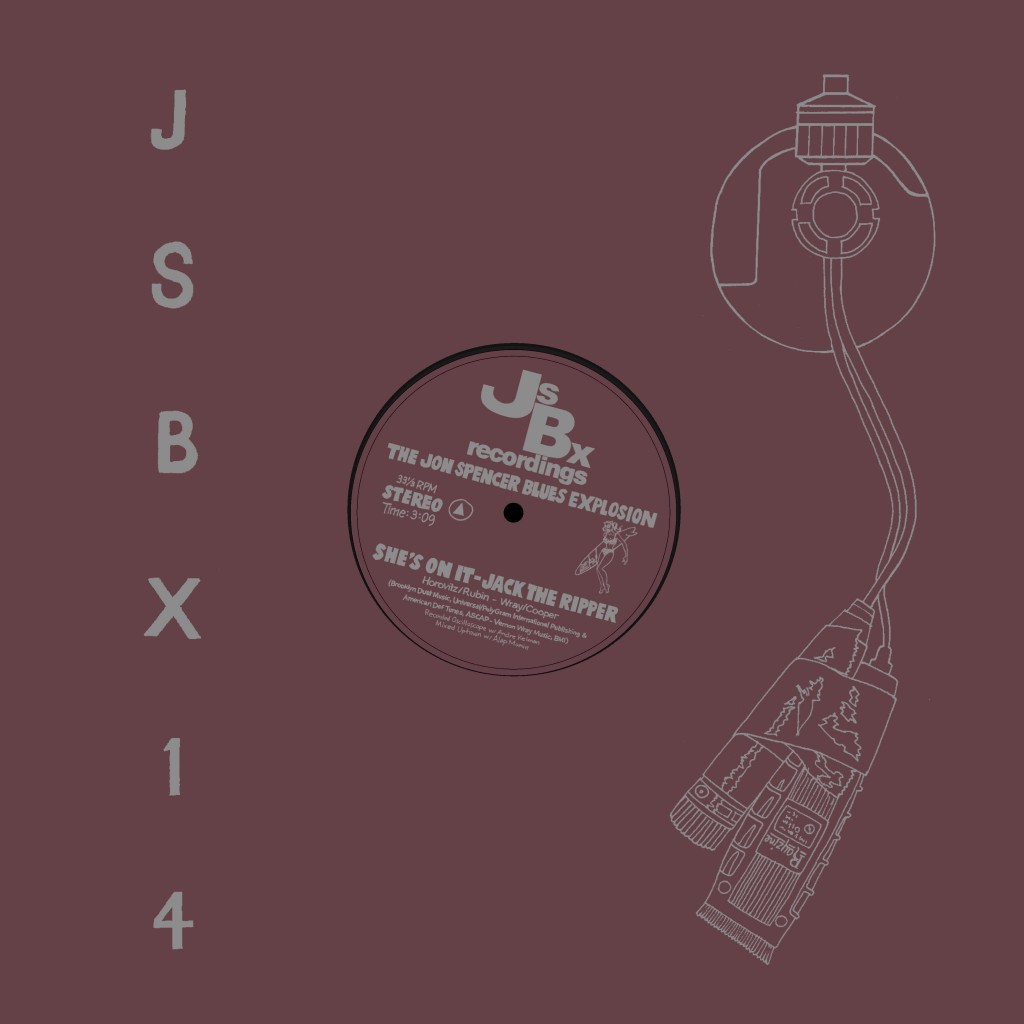 Let's face it, this shit is  far too good for stuffing into a solitary April Saturday shopping panic. It's timeless gold. But we are doing our bit. If you fall ill , or can't take the time to mingle and wax lyrical with your wax junkie kinfolk, we're pretty sure there'll be other opportunities to purchase these exquisite items online at super-inflated prices from some phillistine or other. However, if we were you, we wouldn't chance it. Go to your nearest indie, get in, get it, and get out before you get bumrushed into a raffle draw (first prize: a tote full of CD-R's, Jaegermeister stickers, Union Jack plectrums, and other minor  contributions to the melting of the icecaps). The great thing is though, you are allowed to listen to these records outside of RSD, on any day of the week. So it's a minor inconvenience. April 19th 2014.