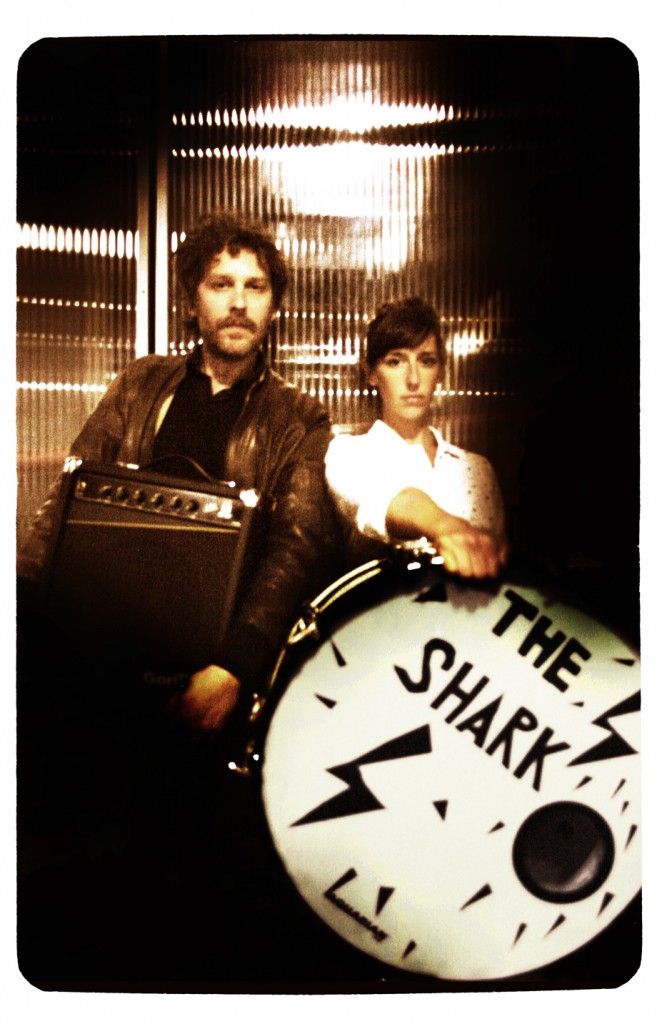 Buy CDs , LPs, 7″s and digital direct from Bronze Rat here.
London thoroughbred brother and sister duo Joe Gideon and The Shark are a sight and sound to behold. Joe Gideon pounds bass and guitar whilst narrating his autobiographical tales of misadventure, and little sister Viva (The Shark) drives the whole thing along with glorious drums and piano and 8-track, often all at the same time. Meandering through soundscapes that take in beat-fuelled rifforama, voodoo-injected grooves and melodious beauty, their sound is both comfortably spacious and foot-stompingly intense. And highly original.
Viva's artistry is gracious and almost gymnastic, evidently a trait learned from her days as a ribbon-twirling athlete (a rhythmic gymnast to be precise) who represented the UK in the Barcelona Olympics (Incidentally, Viva got the ribbons out once more when starring in the video for Archie Bronson Oufit's 'Dead Funny'.
Gideon was not around to witness his sister's glory, instead he was on the opposite side of the globe on the jury panel judging Miss Bolivia. In a roundabout way, this microcosmically befits the picture painted by the band.
Formerly to be seen in the 'dread-fuelled' Bikini Atoll (produced by Steve Albini and released by Bella Union), Joe Gideon and the Shark have discarded the darkness and have walked into the light. This light is in part provided by Gideon's humorous and fantastical monologues which hook you in to their world.
A Joe Gideon and the Shark record thus provides and indie rock classic and a talking book all for the price of one. Just over a year old, this band has already gained the respect of their contemporaries and have been invited to play with the likes of Nick Cave and the Bad Seeds, Seasick Steve, Yeah Yeah Yeahs, The Duke Spirit, Archie Bronson Outfit, Scout Niblett, Sons and Daughters.