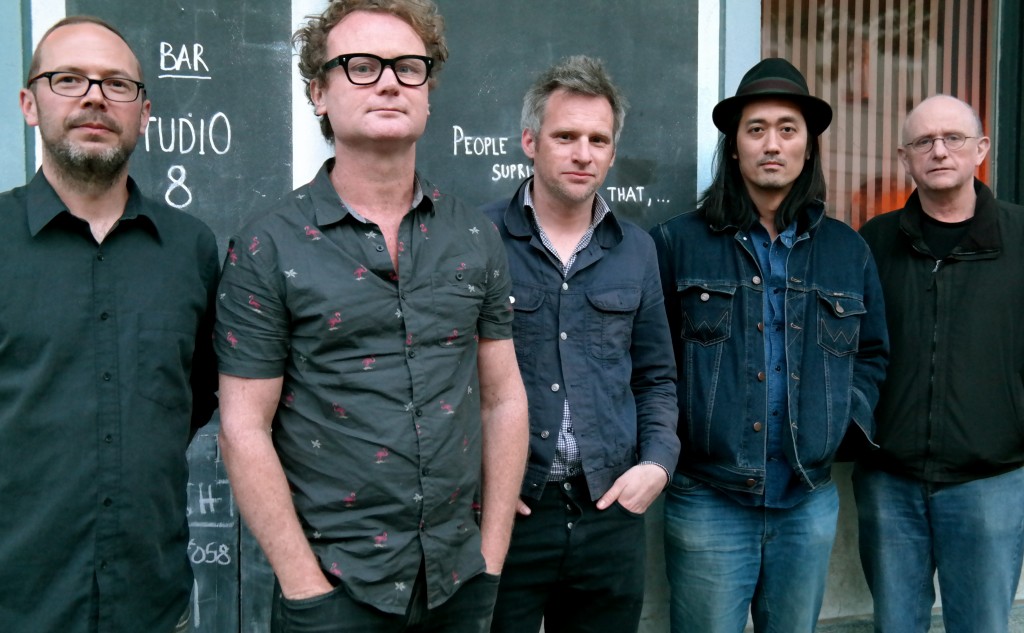 The Still are a cast of international musicians who congregate in Berlin and create hypnotic, perfectly-tensioned instrumental music that has earned them a cool cult following on the underground gig scene there. Experimental drummer/percussionist Steve Heather and fellow Australian Chris Abrahams (The Necks) on piano, Canadian Derek Shirley on double bass, the wonderfully-named German guitarist Rico Repotente, and Thomas Meadowcraft on organ/revox are the core members, with an occasional expanded version with horns. The mood is set for minimalist, unhurried grooves and soundscapes.
Their album is available on limited vinyl LP with complimentary audio CD here.
It's seriously good for your health, to find yourself in this spellbound state once in a while. People pay good money to get this kind of head on you know. And whilst we could sit here all day pondering what The Still is and what The Still isn't, all that should be left to say is surelycontained in the band's own press release, reproduced here for your wonderment:
"What do Neil Young, Malcolm Young and Lester Young have in common? They were all huge fans of and heavily influenced by The Still. Originally formed in 1964 in the deserts of Zuni Pueblo, New Mexico, The Still's revolutionary minimalist style of reducing music to it's purest until left with raw, palpable emotion brought them adoration far beyond cult status among the band's fans and peers and led to pianist Glenn Gould's famous and often repeated quoted: "The Still is the essence of music."
In the last four decades the band was the inspiration of other musical milestones such as Whitesnakes "In The Still Of The Night", the Scorpions' "Still Loving You" as well as John Cage's "4'33".
It is believed that the release of The Still's first album led to a substantial growth in world population. After a year-long spiritual retreat during which the band concentrated on the traditional native American art of Zuni Pueblo pottery, the original line-up are back to provide the unique musical experience that is The Still."