"All Things Heavy" is the debut album from Berlin-based artist Mynolia, aka Maja Presnell. Out today on all digital platforms HERE, as well as limited edition vinyl HERE!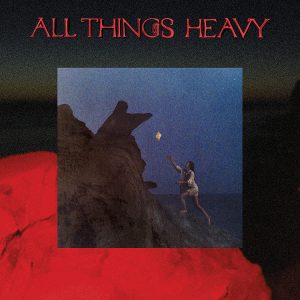 "I have no cultural or national identity whatsoever, and in that lack of anchor I think I just clung onto music like the lighthouse in the fog," says Mynolia.
The young artist is especially gifted at crafting melodies, whether she's phrasing her lyrics or collaging non-verbal singing. She has an intuitive sense of knowing where to layer, where to strip down, and where to be bare. Traditional folk choirs, eastern flute music, choral singing, and opera helped round out her vocal development. The electronic elements tilt the singer closer towards Men I Trust or Bat for Lashes. "I just spiral around facing every direction," she says, and this explains her musical influences, songwriting habits, and philosophy on social change.
Watch the video for Stall Stickers below.